3 Tips on How to Firm up Your Saggy Butt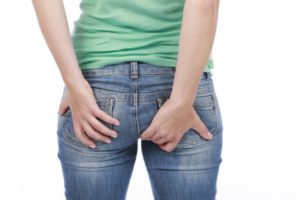 Let's face it, the most prominent feature on a woman is the butt. If you have a nice and well-shaped butt, the odds are that 10 out of 10 times, you will always make a memorable exit as compared to the other person who isn't as endowed as you are.
The cold truth is, the condition of your physique, your butt inclusive, is the sum total of two things: genetics and a healthy lifestyle. Regardless of this, it is quite possible to firm up your saggy butt, even as you get older.
What you need to do is to follow these 3 tips.
Strength training/exercises
The butt consists of 3 types of muscles called the glutes (gluteus maximus, minimus and medius). Basic strength exercises are aimed to make the body muscles bigger and stronger, and it's the same case with these butt muscles. Therefore, you need to come up with an appropriate workout regimen that allows you to incorporate different strength training exercises to work-out these muscles.
You can do squats, perform dead-lifts, forward and backward lunges, cable kickbacks and the like.
---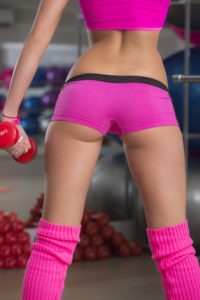 Cardio exercises
Just as important as strength training, you need to up your cardio if you are to eliminate that saggy butt. Cardio is any form of exercise that gets your heart pumping faster, and in this particular case, you need to go for a cardio regimen that explicitly works the glutes.
This includes things like walking, jogging, hiking, biking, etc. these are sure to do the trick.
This not only burns excess fat in the butt region, but also tones the butt muscles.
Diet/healthy nutrition
Conclusively, you need to get used to eating healthy food. If you perform the first two things to perfection but neglect eating the right kind of foods, then there is no point in doing all of it. There is a reason why the saying "you are what you eat" is still valid. You expel excess fat from your butt and eat food that will actually have a positive impact on your body, and this includes your butt.
---