Tips to help you get him a hand accessory. 

Buying an accessory for the guy in your life can be a tricky affair. It needs a lot of understanding of your guy's personality, his style preferences and the type of accessories he likes putting on.
Most men that like hand accessories may do so because they are smaller and can be worn to different occasions. However it is still at times difficult for a woman to choose a hand accessory that their men would like.
To make things easier for women below are some tips to help them buy for their guy the right hand accessory that he would genuinely appreciate. Of course – this is just a general guide as you might want to surprise him, but it is still a must to know his tastes.
1. The quality of the accessory.
The quality of an accessory will also affect it's price and it's overall value. The higher the quality of an accessory the more attached your man will likely to be to it. It is good to have a quality product as then you have really made an investment as well. Think about yourself, you wouldn't want him to purchase something that isn't of quality for you now – would you?
2. The color of the accessory.
This is important – as you also take into consideration his skin tone and complexion and how it'll sit on his hand or wrist. It is wrong to think that men are color blind and can put on any accessory regardless of the color. Remember today's man has a bit of fashion sense as well. For him it may not be a must for an accessory to be noticed from far, but be sure to buy an accessory with the color that compliments him and his style.
3. The type of hand accessories he likes.
Knowing what type of hand accessories your man likes wearing will go a long way in helping you choose an accessory that he would be proud to wear. There is no need of buying an accessory that your man wouldn't put on. Before choosing, take a good look at what he has in his collection already and see what can create a pop in style. Maybe he's into art or music or probably into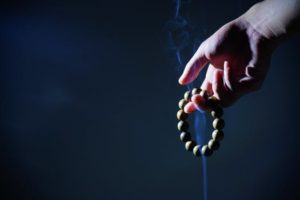 meditative practices. These can also help in determining the most suitable type of hand accessory as well.
4. The cost of the accessories.
Knowing the cost of an accessory will help you budget properly. The cost will also affected the quality of an accessory, the cheaper the accessory generally the lower the quality and vise versa. Its still important to use common sense, as to get something out of your budget is not always necessary. Furthermore – you have access online that you can even go direct to source and have a custom made item at a fraction of the cost within the store. You can also be certain that your piece is not an over-the-counter piece either.
5. Which type of raw material makes the accessories.
Not all men can where everything and be happy. The type of material that has made the accessory is an important factor to consider. Knowing which material was used to make an accessory will help you sort out what he may be comfortable with. Some types of materials may also cause an allergic reaction as well as consider the conditions he may be working under. If he is in a wet environment for much of the day, then take that into thought.
When you decide to get him a hand accessory ensure you buy him an accessory that he will like, or if he is into hand outfits at all…