It's normal for both men and women to experience a decline in sex hormones as they age. A significant reduction in sexual hormones like testosterone, estrogen, and progesterone causes both genders not to share a strong desire for sex as they used to previously. Many women fall short of confidence as they approach menopause because of the misconceptions peddled about menopause. It's said that after menopause, many women cease to be sexually active and hence less desire for sex which is not the case. Despite the decline in sex hormones, it's still possible for midlife women to keep things going in the bedroom.
However, this is only possible for those who know what they want, and work for it, with genuine passion and curiosity. This will make you super-hot and look sexy like hell while practicing it. 
The concern is, we're not accustomed to finding out what we desire. As a parent, probably you've spent the better part of your central life working and providing making you lose touch with your desires in all aspects of life. To stay sexy after menopause, try the following and see where it leads.
---
Self-love and exploration are a great way of realizing passionate sex. When you spend time alone to figure out and experiment, you'll discover what delights you. After that, you'll be in a position to take your soulmate through the process.
It's normal to feel uncomfortable in regards to exploring your body, but it's only through practice you can get to know what pleasures you. If possible, erect a mirror in your room during self-exploration. Seeing yourself in the mirror will help boost your confidence.
Know your desires and ask for them
When exploring your body, you'll get to learn your pleasures. But the fun comes when you don't shy away to ask for what you desire and demonstrate to your lover how to get you there.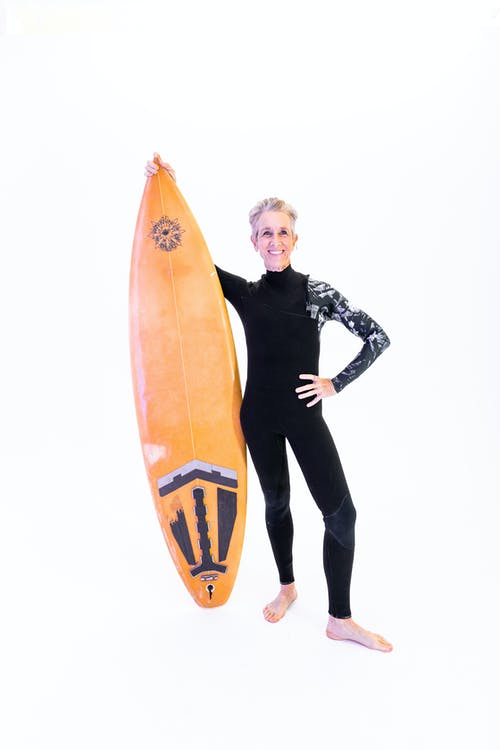 Requesting for what you desire is absolutely empowering, and probably it can turn out to be a turn-on as well.
Get yourself in a sex mood
Our bodies are subject to changes as we age. Lack of lubrication is one of the changes women encounter past menopause. To work on this problem, shop a lubricating gel or cream and engage in a bit of self-stimulation. Getting yourself sexually aroused beforehand can liven a night in the bedroom with your spouse. Even as you get yourself in the mood, prepare your partner psychologically for this pleasurable act.
Show appreciation for your body
Menopause can make us lose confidence in our bodies. It's always good to be kind to ourselves even as our bodies experiences change as we age. However, it's worth noting that nothing can improve our sex life during this stage better than self-love and acceptance.
Begin by concentrating on the parts of your body you appreciate so much, and highlight them. If you've got a decent bust, don't be afraid to show it off. If your thighs are sexually arousing, don't wear something that hides them. All parts of your body can be a turn-on to you and your partner.
Take your time to unearth what you like, and then show that love. If it pleases you, it will also satisfy your partner. 
---
Bottom Line
The chief way to stay sexy after menopause is to get yourself in touch with what you love and allow yourself to get it. Court it with delight. Knowing your desires will lead you to an amazingly sexy life despite hitting menopause. Don't be hesitant to learn your needs and let your spouse know what you crave. 
---