How To Get Luscious Lashes Naturally
Can you get luscious lashes naturally? The answer to that question is yes. As a matter of fact, looking after your lashes in a natural way will help them to look great. Doing so is easier than you think and costs less. In other words, you get the best of both worlds when you look after your eyelashes naturally.
Do's and Don'ts When Looking After Your Eye Lashes
Are there some do's and don'ts when it comes to caring for your lashes? Just like with everything else in life, there are some simple tricks and tips you can follow to make sure you always have luscious lashes.
Fake Lashes VS. Natural Lashes
Both lash extensions and fake eyelashes are very popular. They are a great idea but there is a downside to them. Long term use can lead to sparse natural lashes. The adhesive used when applying can lead to blocked hair follicles. This will stop your lashes from re-growing. Eventually, you will end up with thinning lashes. Attaching extensions or fake lashes to thinning re-growth is difficult. You also risk damaging your follicles on a permanent basis.
It is best to avoid attaching anything to your eyelashes. Focus on improving your lashes naturally for a long term beauty solution. 
Choosing The Right Mascara
Are you guilty of piling on the mascara?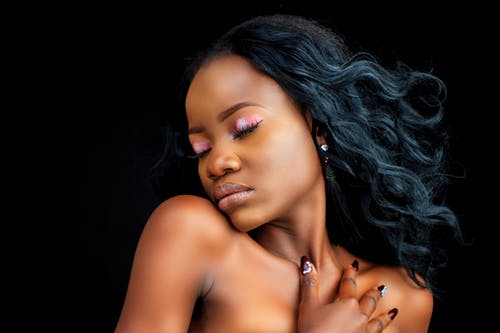 Most women like to pile on the mascara. Doing so can make lashes brittle and they can start to drop off. It is all about using the right kind of mascara. Invest in a mascara that enhances the color of your eyes. When you have blue eyes, you should go for brown mascara. This simple trick will put emphasis on both the color of your eyes and make your lashes look luscious.
Using mascara from one of the leading natural cosmetics companies is another good idea. Natural mascaras do not contain artificial ingredients such as crystals that make lashes heavy and cause them to fall out. 
How To Remove Mascara Safely
Do you need to buy a special mascara remover? No, you don't.
Many of them are packed with artificial ingredients that can dry out the entire area. Some of them can cause wrinkles in and around the eye area as they contain alcohol. The use of alcohol will dry both the skin and the delicate lash follicles. 
Instead, use a natural baby oil containing chamomile which will soothe the entire area around the eye. Finally, before you go to bed, feed your lashes with some olive oil. Simply add some olive oil to a cotton bud and wipe gently over your lashes.

Before you know it, you will have luscious lashes the natural way.