STOP!!!
Stop applying makeup foundation using your fingers… sure it will look fine enough – But! it can look significantly better…Just remember that there is residual oil on your fingers' tip. This will have a little bit of flaw on your application…however negligible.
So what do we do for some of us amateurs out there – without having to spend hours with a stylist like in the photo-shoot? We can try a few of these things…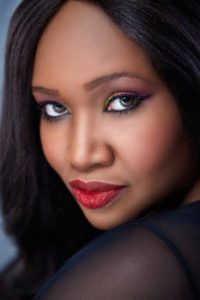 Prime & Condition The Skin…
So here's how you do it… take a good look or make a selection of a primer, maybe one which has silicone as its ingredient listed is generally fine. This primer will then fill in those little crevices which some of us inevitably have. Guess what – our skin looks and feels a bit smoother now…and is ideal to place our foundation layer.
Added to this wonderful treat is that with this we now have a protective barrier between our skin and the foundation. This barrier will some the oil in our skin from mixing with the makeup… Yup isn't that great – the makeup now lasts just a tiny bit longer…and it remains fresher too. When we go to put on our makeup now its like a good dream…
Use a Synthetic Brush. Here's Why…
These brushes do not have that protective coating called a cuticle which is normally found in natural brushes. The synthetic brushes are perfect for use with liquid or cream products, (remember we are using pre-conditioners which some tent to be liquid) to hide some of the variations in our skin. The make-up in the synthetic brush is not trapped either in the bristles and this type of brush is ideal for precision and detail. You will unlikely get this with the natural brush… Natural brushes will shed after a while as compared to the synthetic. Let's just say use natural brushes when you are applying your powders.

Buff Your Foundation
You should set your foundation with a finishing powder. This will keep everything in place as when you first apply and will also act to prevent that unwanted shine. When you buff it also allows you to work quickly and help to spread product much easier. Further to this – we know how it feels on our skin.
Now we should gently buff product onto the face working from the center and then on outwards, then upwards. All of this with small circular motions… careful on the eyes.
Reminder: Buffing
These brushes have dense packed bristles all at even length. This is ideal for you to "buff" the product onto the skin. As you know this is important so that your skin maintains the natural look and not look like something with an opaque finish.
Buffing brushes: Have densely-packed bristles cut at an even length, which enables you to buff the product into your skin. Buffing brushes can work powders, liquids, creams and gels into the skin for an airbrushed effect. They do all the hard work for you—just gently swirl the brush over your face and watch your makeup blend beautifully.
Small circular motions
Should feel as if the makeup is melting into your skin and not just sitting on top
More efficient on product use
Brushes can work with either liquid or powders
Do you have a favorite brush or make-up routine? Feel free to share it with us…and maybe we can share with our readers in the club…
Subscribe here…