Career Alternatives During The Current Corona Virus Epidemic
With the coronavirus global crisis happening all over the globe, it's causing a major disrupt and a cause of panic in our lives. This does not just go for our health, but it also disrupts our career. Since there's a danger to go out of our homes for the fear of being infected, various companies are requiring their employees to stay home. Since the coronavirus is affecting careers, there are various work from options from which you can choose. Even though we may know about them sometimes we just need that gentle reminder or even a push.
You can earn an income while still being safe from coronavirus, with the following jobs:
Freelance writer
As a freelance writer, you get to enjoy writing at the space and comfort of your own home. There's work-life balance and you have control of when you want to write articles for your clients. Freelance writing is also an engaging and creative job, especially if you're passionate about writing and researching. There are various platforms where you can apply as a freelance writer, since people all over the world are looking for freelance writers.
Freelance Graphic Designer
This is another job if you have experience in multimedia arts or graphics, specifically. Freelance graphic designers generally earn a huge amount of money. An advantage is that women are naturally artistic and creative, which is why jobs such as writers and graphic design is natural for them.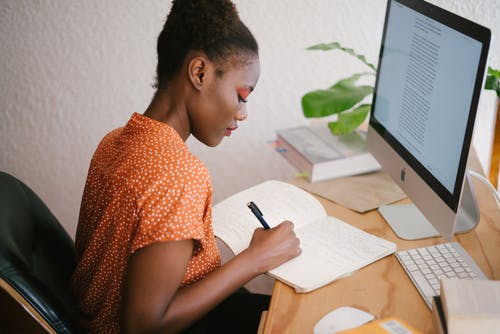 Virtual Assistant
If you're missing your office tasks and you miss being given administration tasks, being a virtual assistant would be perfect for you. Especially with the coronavirus crisis, more companies would outsource virtual assistants now more than ever. By being a virtual assistant, you's be given tasks such as replying to emails, organizing files, scheduling meetings and other administrative tasks.
Online Tutoring
The tendency is that you's be craving for social interaction and engagement because of staying at home everyday due to the coronavirus. By tutoring online, you would be able to meet various people of different cultures all over the world. Not to mention, you could be teaching kids and young people right up to retired persons.
There is no limit, as there is more than six billion persons browsing the internet and quite a few looking to learn. Whether you excel at English, Math or whichever subject, this is a job you can earn income.
In conclusion, the coronavirus is affecting all of our lives, and unfortunately, that includes our income. However by working at home with these possible jobs, you get to maintain your health and also keep earning for a future. Not to mention, working at home also ensures that you won't be infecting others with the coronavirus.