Somebody can ask, what is the big deal with TikTok that it is so unique to even capture the attention of older people? Yes, TikTok is as addictive as it is attractive! First, it gives people with a small following that longed-for opportunity to go viral not only locally but also globally. They can simply become celebrities overnight, and start earning a living out of it. The fact that it has features such as direct messaging and you can like and share the videos makes it easier and simpler for your content to go viral.
The other aspect that makes the app so juicy is that, despite driving someone's content globally, it also focuses on localizing the content.
Through this, local content and all kinds of challenges can be run via TikTok. Naturally you can easily create a new trend of your own. It is in this regard, that a TikToker can make local videos and get recognition on his/her local trend which they have created and drive it out to a following. Whether it be dance, DIY Hack, Prank or similar the opportunity to attract corporate and other investors exists. The app enables the user to get endorsements, advertisement gigs and who knows maybe my Granny can be appointed as an ambassadors for one of the many brands and products out there.
Is TikTok addictive? Yes, it sure is.
But why? It allows very short-filmed videos (30 – 45 secs) for example to enable users to watch random videos from different content creators. Some creators may be next door around the corner or around the globe. This enables a greater diversity in terms of the nature of the content..Content which is fun and more entertaining, and before you know it, you are already lost in it. Just scrollling and scrolling, maybe that is why my Granny is fond of it and has be pushing to create her own video.
Is TikTok good for the business? Yes, indeed it is. Tiktok allows the users to create videos to express their creativity and innovativeness when it comes to business marketing and advertisement. The following are ways you can use TikTok to promote your business.
---
USE OF HASHTAGS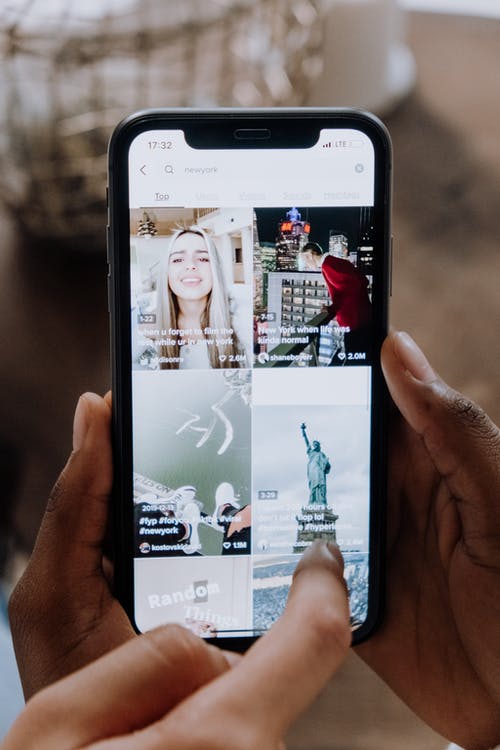 As a business person, you should consider launching a hashtag challenge for your brand. It happens when you allow different TikTok users to create their content attaching hashtags that brand your business. A person should go for a fun hashtag challenge since it encourages interaction and engagement of users and the business.
It's also good for a brand to choose a hashtag that has a substantial impact. Therefore, it is good to create a video that has a theme on the product idea.
USE TIKTOK TO ADVERTISE
Tiktok, just like any other social media platform, allows users to put ads on their video in the following ways;
Allows Brand takeovers, where the video feeder has to watch an advert before getting access to the content of the video.
Allows Native ad. Allows the ad to appear as the video plays on in between the video section.
Brand lenses. A user can design a specific filter of the video to identify the brand through brand lenses.
ENGAGE INFLUENCERS TO CREATE CONTENT FOR YOUR BRAND.
It's good to allow influencers to market your brand as well to expand the area of reach, especially if you are now starting your own business. Maybe my Granny has this in mind…Didn't think about that… It is possible to influence persons because you have a significant number of persons in your following.
The higher the number of followers an influencer has, the great influence he/she has on your brand. It's good to know, before reaching out to an influencer, like my Grandma :).
It's also good to ensure that your product matches up with the interest of targeted consumer following.
---
IN CONCLUSION
It's good to reach out to other TikTokers to garner a fuller understanding of how the app works. It can be in terms of video recording, nature of the content, and fun as well as more entertaining to capture the attention of many new followers.
Again, the app is here to stay, and it is good to familiarize yourself with it.
---