Your Eyes Have It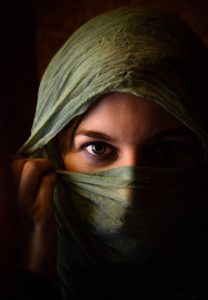 So you took another look just now and a bit more seriously at that.
One of the more defining parts about a woman's face is her eyes. We all know that when persons are done sensing that first impression, then they naturally go directly to your eyes. The eyes generally say it all, or can at times convey just how our minds are processing at that point in time.
Whether it be the emotions of sadness, surprise or joy, or deep thought on how to solve a problem or just flirty. Your eyes show it.
Having our eyes look their best is always one of the boosts you need. When it is to flirt and capture the interest of someone or even to ensure our social media image is in the best light. Sometimes you just want to draw attention to your eyes to make them stand out.
The size of your eyes cannot be changed, unfortunately, But!!! They can be temporarily enhanced. In an effort to save you many hours in front of the mirror, we came up with some of the Top 3 Simple ways to make your eyes pop…
Open Sesame
Open up your eyes. Usually seen on Olivia Newton, applying a suitable eyeliner to your brow bone that matches your skin tone, makes sense. It should be just bright enough to stand out a shade lighter. This has a stunning effect of bringing your eyes into focus. It will also ensure that who ever you are conversing with or having that face-to-face meet will be sure to engage with you visually. It is your focal point.
A Brighter Color
You should use a brighter color in contrast to the one you used on the brow bone. This will act to accentuate your dreamy eyes just perfectly. Make sure your eyeliner is just a tad in alignment with your eyebrows. The smoky look is the one to go for if you want to have a dramatic effect to add to that.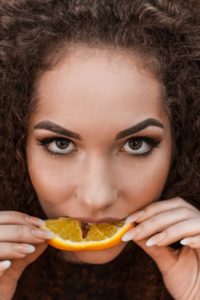 Make Them Blush With Puppy Dog Eyes
What is also effective in making your eyes pop is adding eye shadow. This is done by adding eye shadow to the corners of your eyes, just under your eyes and around your whole eye to have a more dramatic effect.
The addition of using pearlescent powder to the corners of your eye-brow bone makes it more effective. Use soft shades when applying this, as it doesn't make it look like you are overdoing it when you go for tones that are close to your complexion.
Alternatively  you can just wear three shades of eye-shadow around the brow bone, inner corners of your eyes and the lower eye lining for the puppy-dog, doe eyes
Getting Luscious Lashes
You can also make your eyes longer by doing a few tricks on your eyelashes. Create a cat-eye shape with your mascara. Focus on the lashes in the corners of your eyes to make them longer and curl them
upward.
These are all easy go-to ways to enhance your eyes and make them more engaging when you are looking to step it up. Think about all of the other creative ways that you can experiment with textures and colors as well as maybe drop us a line as well to show-off your own recommendation.