Quarantine: That is how you can still keep the spice alive
The quarantine has forced quite a few couples to live together at home – 24 Hours a day – Seven days a week – AND – Worst of all, there's no telling when this whole thing will definitely be over. Logically, the quarantine can also negatively affect the couple's intimacy. Maybe this has happened to you or someone you know. Fortunately, there are a few good ideas which you can apply to keep your relationship exciting.
Here are three ways to keep the passion alive, despite the quarantine.
1 – Keep Busy Most Of The Time
The fact that you live in the same house, does not mean that you are together – All Of The Time – much less, that you share all the activities. Of course the present context is very difficult, but as far as possible, carry out different activities separately. It is also better to distribute different tasks – just that both individuals keep busy and also create that point of separation.
These may include things such as:
Cleaning the house or living quarters
Cook
Fix those broken appliances
Take care of the garden, etc.
Doing activities separately, will actually encourage the love interest between you, just because of the separation.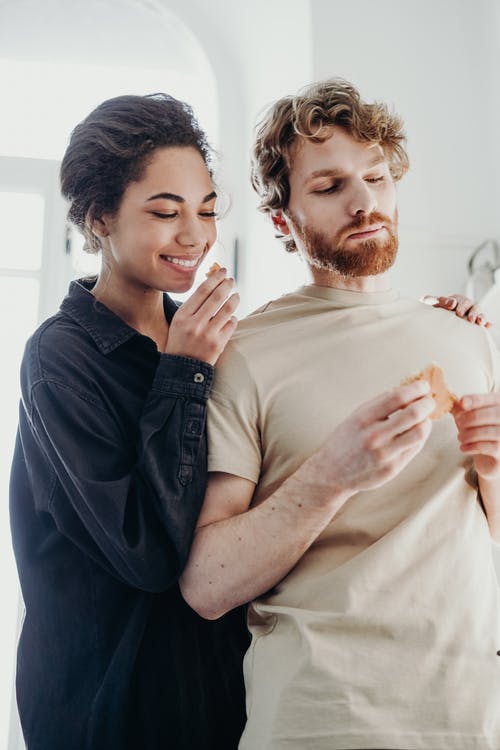 If you are together – ALL day and do Everything together, you are likely to run the risk of seeing each other as friends. It can be worse, you may even end up looking at each other as siblings. Of course, you don't want that to happen between you.
2 – Play
At night, when the day's activities are over, you can start a very exciting game: – Pretend to be two strangers who meet for the first time, like each other and try to seduce each other for greater intimacy.
This game can be fun and is highly effective in keeping the passion alive in the relationship. You will remember why you like each other so much, why you are so attracted to each other. You may also remember why you fell in love. This fun can also take you back to those early days of the relationship. Maybe, where there was a mutual fascination and a desire to discover each other in every way.
Be creative, invent possible scenarios, you can change each other's names, professions, use foul language if you wish. Anything goes as long as you spend a beautiful night of intimacy. REKINDLE…
3 – Revealing Sexual Fantasies
Although quarantine is a difficult time for all of humanity, it offers a good opportunity to do things we never have time for. Now is just as good a time, for each of you to reveal to your partner the sexual fantasies that inhabit your imagination. To make this occasion truly special, try having a date (at home of course). Dress up – Put on a good perfume and prepare a nice candlelit dinner. This night can be an eye opener for some in an imaginative way.
 The quarantine will end at some point, when that happens you will be stronger as a couple and will know each other better than before.