Look good – feel sexy
---
Lingerie is the quintessential sexy textile design and fits all female bodies, regardless of what social media, advertising and mass media dictate.
If you are a plus size girl you should know that over the last few years fashion has become more flexible and has created BIG GIRL LINGERIE, which is just as sensual as standard size lingerie. Now you have no excuses to hide your beautiful body, fashion is on your side to reveal the sexy woman you are. Maybe you used to struggle to find a lingerie set that made you feel sexy and sensual.
However now, the prototypes of slim beauty are outdated and attitude is what matters.
---
A matter of self-confidence
Fabulous lingerie designs for plus size women reveal your sensual beauty from within. Keep in mind that the first thing you put on when you get dressed is your underwear.
If you dress in sexy lingerie you will inevitably feel sexy and that will be reflected in your behavior with others. Most importantly, you will feel good about yourself and finally understand that you are a beautiful woman regardless of your body shape.
When you are alone with a man, he will not look at the details of your body, but the most important thing will be your attitude. If you feel confident in yourself, that will be reflected in intimacy.
---
The best lingerie sets for you
If you are a plus size woman you should know that there are BIG GIRL LINGERIE sets specially designed for your body type and will make you feel like a goddess.
BABYDOLL DRESS: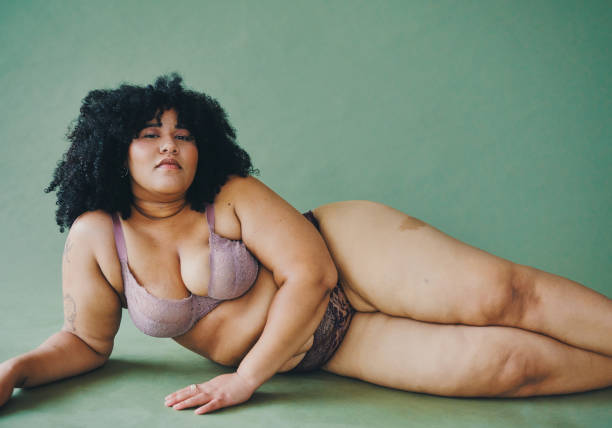 This intimate garment is one of the best options for your body. Choose them in dark shades like burgundy and black.
Both short and long babydoll dresses will look good on any intimate occasion. You will look extremely sexy if you choose a transparent babydoll dress.
LINGERIE BODIES:
This BIG GIRL LINGERIE set stylizes your body and holds your curves well, highlighting the best of you. There is a great variety of colors: red, black, grey, pink, etc. The key is to choose the color that best highlights your skin.
BRA AND PANTIES:
For your body type you should choose a bra with a wrap-around design that supports your bust. As panties you should prefer the _culotte _model, which marks your waist and models your hips. Dare to wear these garments with lace details, you will see that you will feel sexier than ever.
Try it – and see – I have…
---