When we say work from home or simply telecommuting, it is a necessity given the conditions of the world and business today it is normal for opinions to be divided in this regard.
Many see working from home as a profitable opportunity to spend more time at home, share with the family, or simply save the money that is invested in moving to the job site. On the other hand, some think that this option is not going very well because they feel locked up at home, they lose focus of what they are doing and any negative thoughts in the face this modality, even so, the important and most definitive thing is how you mentally adapt to these new challenges of becoming a remote worker.
Things like self-management, focus, and your well-being are key to being successful in this work modality because you are the one who will manage the time that will be administered in internal resources to achieve the objectives.
Starting in this world of teleworking is a profitable opportunity in which you will have control of the pace of your work and performance and continue to enjoy time at home and encourage motivation to achieve goals, but even so, there are ways to stay focused to be an effective and productive remote worker in dealing with distractions and procrastination at work.
---
1. The approach as a superpower: include in your routines practices of the famous mindfulness, meditation techniques or breathing exercises, with only 10 minutes every day that you do these techniques will be enough for you to reduce stress, properly handle the conflicts that are presented to you and in this way you encourage creativity and reduce errors.
---
2. Trace the goals you want to achieve: if you define in time the key goals you want to achieve in this time so that they are activated in your brain and be productive and focused on the achievement of the objectives and be ready for the following days of I work with great clarity and purpose, so you don't waste time rambling about how you can start your workday.
---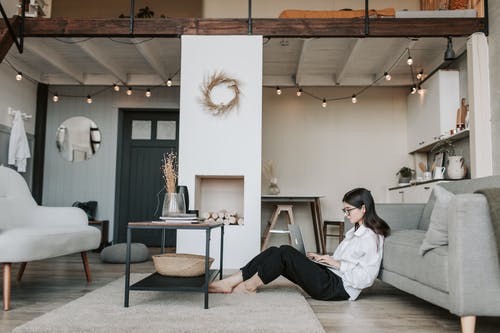 3. Celebrate your achievements, even if they are small: connect with your gifts and abilities and express them in the work you do, and when you complete a task or progress in a project, recognize it, because you have achieved it since it is a step forward, this allows you keep you motivated and focused.
---
4. Take care of your habits: it is not possible to have a good performance without your well-being and for this, you must have a balance between rest and work, do not saturate yourself with work, doing this alone will tire you and become saturated. That is why you should plan moments of relaxation to move. Whether it's jumping rope, stretching, or any other activity. Or take longer breaks watching an episode of your favorite series, playing games, writing, reading a book, or cooking. This is to keep your brain working properly for the job. So you will be balanced at all times without losing your well-being.
---
5. Feed your mindset in learning: try to identify aspects or skills that you need to develop to be more effective as a teleworker and define your action plan to achieve it, for example, if you are not so skilled in internet platforms or programs, lean on the knowledge of your colleagues, find out with tutorials or specialized articles, remember that you are acquiring a new skill and this requires patience and a lot of practice to master it.
---
So now is your time to move on and see opportunities in any situation that comes your way, seeking to advance steadily day by day in this new trend of working from home.