Rise in awareness regarding fashion and natural skin products significantly propel the cosmetics market growth.
---
Article by: Vaishanavi Kumbalwar
Over the years, cosmetics have become an integral part of the individual's modern lifestyle. Change in lifestyle, increase in demand for natural ingredients in cosmetic and skincare products, and rise in disposable income are major driving factors of the cosmetic market. According to Allied Market Research, the global cosmetics market is anticipated to grow at a significant CAGR of 5.3% from 2021 to 2027.
There has been a drastic change in consumers' buying patterns due to the outbreak of the Covid-19 pandemic. The positive shift of buyers towards the online platform has provided the manufacturers, wholesalers, and retailers numerous opportunities to improve their customer experience. This trend is expected to continue in the post-pandemic era and is here to stay. Following the trend and growing consumer demands, market players are adopting strategic collaborations to improve their product offerings and service experiences.
---
A renowned premium beauty retailer, Sephora, and Shipt, a same-day shopping and delivery service have recently announced a new partnership that will deliver a wide range of beauty and wellness products to Shipt customers' doorsteps in as little as an hour.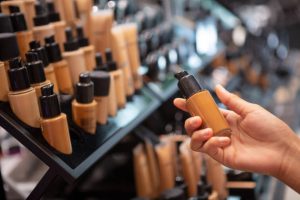 Sephora will be the first national beauty retailer on the Shipt platform, and the company joins over 140 merchants. The company will be adding roughly 500 sites in cities across the United States. As Sephora continues to customize its offerings to match its clients' growing demands, this partnership will help them to improve their customer experiences.
The partnership will further help Sephora to increase its reach to new clients, assist their current clients, and new ways of experiencing beauty shopping today. In addition, to demonstrate the company's dedication to providing high-quality, tailored shopping experiences, clients will be offered Beauty Insider rewards in their orders, which they can collect on the Shipt marketplace during checkout.
Another couple of firms formed a partnership to improve their product offerings and geographical expansion. The mass retailer Walmart is making headway into the fast-growing prestige beauty market and joined hands with Space NK, a British cosmetics retailer for the same. According to an announcement, the agreement, named Beauty Space, will introduce Space NK products to Walmart's 250 locations this summer and on online platforms in March.
---
Around 15 brands' products will be made available in the skincare, beauty, and hair care categories, including By Terry, Lancer, Foreo, Slip, and others, with prices ranging from $50 to $200.
Collaboration is one of the primary strategies adopted by leading brands to evolve their product lines in an attempt to make makeup products more generalized. A leading cosmetics brand, Morphe Cosmetics, has announced another crucial partnership with Lucky Charms, where they will develop and launch a special makeup product collection inspired by Lucky Charms.
Lucky Charms has been involved in several intriguing collaborations with companies such as Swiss Miss, Crocs, and Marvel. This is, however, the first time the renowned cereal has officially entered the cosmetics market. The limited-edition collection primarily focuses on the eyes and lips. It features an 18-pan artistry palette, a 6-piece color pencil set, a lucky charms' marshmallow-scented lip gloss, and a brush set with its own branded bags. This is a limited-edition collection that will be available on Morphe's website and in the brand's stores.
---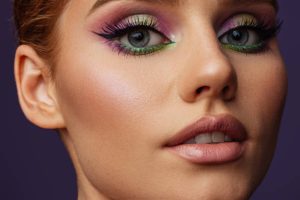 The growing skin concerns and rise in awareness about the benefits of personalized cosmetics and skincare products are boosting the demand for personalized skincare products, thus providing enormous opportunities for the market participants. To meet this growing demand for personalized skincare products, market players are investing in R&D and are innovating their product range.
In addition, due to the increasing demand for customized skincare solutions, the inclination of market players, especially of new entrants, is increasing towards technological advancements. CureSkin, an AI-driven cosmetics and personal care firm, raised a funding of $5 million in the Series A round, which is led by JSW Ventures. The funds raised will be utilized to extend the company's entire consumer base, expand into adjacent areas, and invest in substantial technological developments.
---
The CureSkin application allows users to take images and receive free artificial analysis (AI) for dark spots, acne, pigmentation, and wrinkles, among other issues. It offers personalized, effective, and safe treatment plans, which also include free lifestyle and diet guidance. There is a significant market need for outcome-oriented, professional care, especially for skin and hair issues.
This technology-based approach assists in developing quality products and catering to the market demand. During the pandemic, cosmetics manufacturers shifted their focus to cleaning agents, hand sanitizers, and personal care products, which have been in high demand throughout the pandemic.
Following the advent of the Covid-19 pandemic, companies have intensified their social media advertising of herbal skincare products to reach a larger audience. The prolonged lockdown across the globe and disrupted supply chain affected the manufacturing businesses. However, as the world is getting back to normalcy, manufacturing industries have resumed their operations, and the market is expected to recoup soon.
---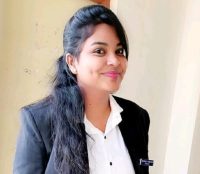 About The Author: Vaishanavi Kumbalwar – is a fun-loving, independent, unconventional and original thinker who loves to put her thoughts into words. She holds a bachelor's degree in Mechanical Engineering and currently working as Senior Associate Content Writer at Allied Market Research.
She thrives on challenges and loves to explore different writing styles to bring off her fondness for being a writer and blogger. She is an enthusiast of different cultures, places and cuisines and loves to travel off the tourist path and explore new things.
---

---