Are You Struggling to Learn Something Faster?
How to learn within a short period of time? This is a common query heard from students of all types, across the globe. Solutions for this query generally vary from one person to another. Experts suggest different techniques in order to learn faster and easier. Each person will have his or her own positives and negatives in the learning process. This must be kept front of mind as well.
Understanding the problem and rebuilding the learning schedule can significantly assist persons to have a better learning process. 
Do Not Compare
Ideally do not compare your learning skill to that of another persons, as you may be a visual learner as compared to being a reader. Additionally, if you favour one topic over another, this will also impact your rate of learning and retention. This also hold true for parents working with a child who may appear to have learning challenges, to a specific technique or topic.
Schedule
The preparation of a learning schedule is also an important task that needs to be considered so as to assist in the art of learning a bit quicker. You can even add a variety of things to learn. The process of several topics or subjects over time may be considered. That is maybe in the morning time you can consider blocks of 30 – 45 minutes to focus on two topics and then change topics to something totally unrelated later on. Therefore you have a variety of stimuli, rather than focusing on a single topic for a prolonged period.
Prolonged learning of same topic can create a from of stress. Hence try to focus on multiple topics per day rather than concentrating on a single topic for a long period of time. 
Use the Technology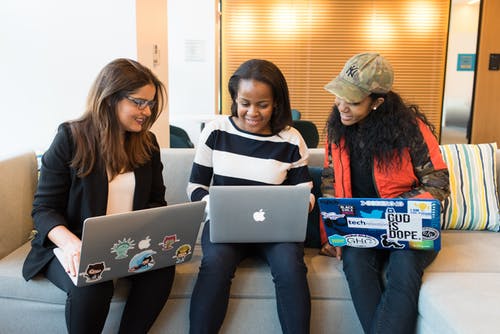 At times, learning focused on textbooks and notebooks may not provide detailed information about the projects. Hence it is suggested to refer in practical application videos that can be availed from verified online platforms. Learning with visual effects can enhance the learning process of a student. Of course it must be noted that the source of the online content should be referenced and cross-check for facts. Be reminded that not everything online is true.
Learning by keeping break time in between subjects can enhance the concentration power of persons. You can make use of meditation techniques in the breaks to learn easier and faster. 
Your Breathing Pattern
As per studies, practicing breathing exercises like Pranayama is found to be very beneficial for some persons in promoting brain focus and function. To obtain the best results within the required time interval, feel free to practice guided meditation for at least thirty minutes per day.
Focus or At Least Try
Focusing without any distraction may not be an easy task for many students. Multi-tasking is one of the main problems that can lead way to low concentration span. Hence we suggest to avoid multi-tasking during studying time.
Ask A Subject Matter Expert
At present, you can find many subject matter experts in online classes to assist the learning members across the world. This is also due to the advet of technology and the ability to ask someone who may be an expert that is resident half-way around the globe. To learn well, never hesitate to get guidance from experts. It may also be necessary to include sitting in on a webinar or online meet given by the subject expert which brings the topic to live and also allows you to field questions directly. This coupled with online forums and communities helping each other makes learning a little bit more interactive and real.