Side Hustling…
Author: Dennis B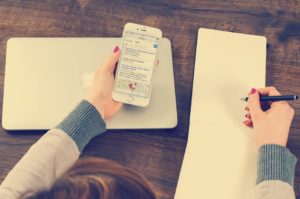 Congrats! You started your side-hustle and have kept it moving, now you just need to grow it, take it to a higher level in 2018!
Well, it'll be good to bring strong accountability skills to your business from the very first day of the year. Without it, you'll have slim chances of growing your side hustle to a great business that will, in the end, replace your full-time day job.
Now, let's have a look at the 3 best tips to grow your side hustle in 2018:
1) Build a network. Incorporate email marketing into your business
You probably have a website or a blog for your side-hustle, now you just have to make it actionable! People may not have the time to visit your website daily, but they sure do check their emails, that's where you will now have the opportunity to build a compact relationship with your audience, monetize the audience through email opt-ins. It's also advisable that you set up an email auto-responder that will introduce the clients to you and your services, your email service will actually be doing service' selling while you'll be at your full-time job. With email marketing, the business will grow faster than you can imagine.
2) Set yourself for success
To grow your product know-how and service delivery offered by your side-hustle, you first have to aim for success, set achievable goals and milestones that will eventually get you there. You'll have to brand your business and align your media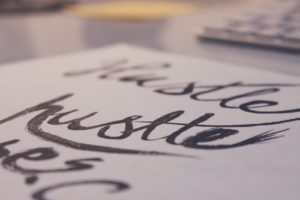 channels showing your target audience what you offer. For example, marketing your hair-styling business through a popular Women Magazine will take your business to a higher notch in weeks. The truth is, you first have to set achievable goals and work towards them to grow your profitable business.
3) Prioritize and bring in Consistency
Setting time periods and weeks to work on your side-hustle will grow it into a big business. You'll need to set priorities, clearly stating what comes first and what comes last. Consistency is also highly encouraged if you really want to see your business grow with time particularly if you are growing a new product/service.
Well, with the workable tips your side-hustle will be transformed into a big business you never dreamt of.
I mean, it's so sweet growing a brand or service from the roots by just bringing in the above tips to ensure daily success.
All the best in your side-hustle, watch it grow!