Coronavirus (COVID-19) pandemic has destabilized so many business operations across the globe with a majority of businesses closing their physical offices and switching to remote operation. Only enterprises with advanced network framework can to run their operations from different remote areas. Others have shut down their operations entirely leading to massive loss of jobs.
During these unprecedented times where people are spending more of their time indoors, finding a work from home job is everyone's desire, especially those endeavouring to make extra cash to cater for their needs. 
The evolution of the internet has led to the creation of thousands of work from home jobs which are well-paying and easily accessible. To work from home, you need a stable internet connection and an electronic device such as a PC or Android. Let's look at the work from home jobs that you need to consider.
Data Entry
Most enterprises need trained personnel to feed various forms of data into their systems. A company relies on data when it comes to shipping, drafting a business plan, evaluating performance or tracking inventories. As long as you're computer literate, you're qualified for this working from home job.
These jobs are easy to find since all your need is to research online to find companies rendering these opportunities. 
Freelance Writer
Nowadays, freelancers are required to compose fresh articles, formulate content, and devise ideas tailored to various website pages on the internet. Even though advanced websites have in-house freelancers, a majority of the sites outsource their content from freelancers and content creators across the globe. Writing experience is very crucial in this field, but the most important is passion and the capacity to articulate ideas to suit the requirements of a given website.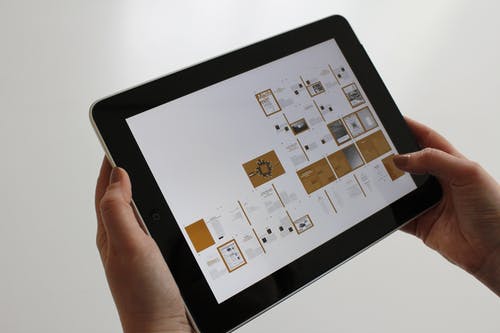 There are many online platforms such as iWriter.com, Upwork.com, Freelancer.com, and many others that offer freelancing services. To get accepted in these sites, you need to fill out the sign-up form accompanied by quality samples of your work.
Your earnings will depend on several factors such as writers level, the length of the article, time allotted, the site you're working on, and more. 
Translator
The translation is another work from home opportunity that many people have ventured in. To become a translator, you must be fluent in two or more languages. Depending on the complexity of the subject being translated, the qualification of some translation jobs is a bachelor degree. The main drawback of translation is tight deadlines.
Most of the translators work from home, meaning they're self-employed. They work mainly for industries, government agencies, educational institutions, hospitals, international enterprises, among others.
Similar to freelancer, translators' earnings are based on several factors such as the nature of the document being translated; employment terms may it contractual or permanent, employer, and many more.
Social Media Manager
Businesses of all sizes have embraced social media as a way of reaching out to their customers without shelling out heavily for advertisements on other platforms such as TV, radio, and print media. This means every business using social media has to employ someone to manage its social media accounts. Working as a social media manager, you'll be tasked with marketing business online by reaching as many audiences as possible.
Above are some of the work from home jobs that you should consider, especially during these unprecedented times of covid-19.