---
The Ingredients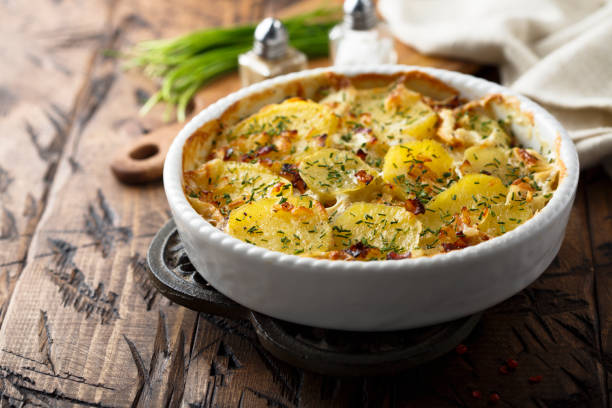 Olive Oil Spray
Spanish Onion – mild | sliced
Garlic Cloves x 2 – crushed
Potatoes – 200g (7oz ) – peeled and diced
Turnip – 65g (2.5 oz)- peeled and thinly sliced
Butter Beans – 820g (13.5 oz) – rinsed and drained
Red Wine -100ml
Chopped Tomatoes – 400g (13 oz)
Vegetable Stock – 250ml
Paprika – a pinch
Bay Leaf – 1
Flat Leaf Parsley – 2 tablespoons – chopped
Salt & Pepper -to taste
---
Pre-heat your oven to 350′ F
Spray a flame-proof casserole pan with the olive oil spray until well coated. Once coated add the onion and cook over a low heat for 10 minutes. Afterwards – add the garlic, potatoes, turnip and butter beans. Sir to combine.
Afterwards add all of the remaining ingredients. Season to taste and bring to a simmer.
Transfer the casserol to the preheated oven and allow to cook for 45 minutes. Remove the bay leaf and sprinkle the casserole with the chopped parsley. This can be served with a green salad if preferred.
---
For a Butter Bean & Tomato Casserole
Omit the potatoes and turnips and use 2 sliced onions
Butter beans
Copped tomatoes
Several sprigs of fresh oregano and let simmer on the hob for 15 minutes rather than in the oven. Serve warm with crusty bread.