Hair color, ladies! What does yours say about you?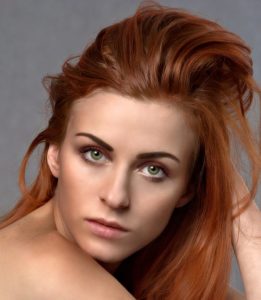 It is a popular opinion that women do not pick out their hair color randomly. Even more so, quite a few males often have their preferences of the type of female they want to pursue based on a hair color. This may seem a bit shallow to others, just to flirt with someone based on that. As some believe, hair color can be an indication of a woman's true self, so curious were we about it, we did some digging and here's what we found:
1. Blonde.
Blondes do have more fun, don't they?
Now, these ladies can be quite temperamental and self-assured at times – but one thing is certain – they deliver a good time, and can also be the life of the party as well. At times, they tend to exude shyness and reservation, but they are pretty dang happy-go-lucky to be quite honest. These women have a youthful appearance but are often prone to a higher number of divorces, and may also be quite high maintenance.
2. Red.
The color itself is not difficult to crack – passion, lust, ambition, and romance is all packaged in these women, and you know the personality shows what they are about. Driven by their need to be show-stoppers, these redheads are known to be immune to stress, too. Sometimes they are so diverse and prone to mood swings that it is difficult to keep up the pace. Can you keep up? There is an increased level of excitement on account of lower levels of anti-stress hormone.
3. Brunette.
Intelligent and hard-working people, the darker hair ladies make no excuses and take no prisoners.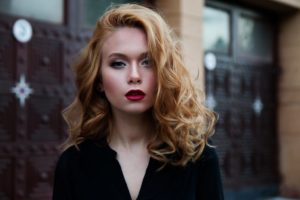 These individuals attach a lot to others and they also value their relationships and friendships. In fact they may even add significantly more value to a relationship. On the other side of the fence, these individuals can be quite down and even contemplate giving it all up, and can spiral out of control if the support network or friend is not there…
---
4. Black.
These individuals are found to be serious and analytical with a greater ability to be creative. Just take a look at sometimes how they wear their hairstyle. When you even consider Afro-kinky coiled hair, it can also be seen as a form of artwork in hairstyle, as braids also hold easier in the Afro-kinky hair.
Other types of black haired women are said to have personalities which are seen as quite interrogative and can often be associated with religion and all sorts of spiritual experiences. These personalities are mysterious and not so easy to crack. Due to their problem-solving talents, these women can conquer the world and work easily in professions such as therapists and psychiatrists.
Take a look…
What is your own hair color and do you agree with your personality snapshot? It is true like the song said "I am not my hair" but when you look in the mirror at your hair color – how would you best describe yourself? Your hair color is formed by a substance called melanin. This is produced at the root of the hair by a group of special cells called melanocytes. It may be proven that in addition to hair color, your complexion may also influence blood pressure.
---