---
Getting a good night's sleep is vital to our overall health. After a long tiring day, we all need to recharge and regain our energy for the following day. However, people that have insomnia find it hard to fall asleep at night.
There are several causes of insomnia: anxiety, depression, jet lag, disruptive environment, medical conditions, etc. As a result, they wake up feeling more tired. Their body and mind feel even more stressed out. They may tend to have a lower mood, poor performance in their school or job, etc. Insomnia can affect the quality of our lives. This is why it is important to have a healthy sleep routine.
---
BELOW ARE 5 TIPS ON HOW TO OVERCOME INSOMNIA – from Womens Mag – Life
1 . FOLLOW A SCHEDULE
Get your body used to waking up and sleeping at a specific time. The more you practice this routine, the more your body will adapt to the change. It may take some time for your body to adjust to it, but once you discipline yourself, you will see positive changes in no time.
2 . PEACEFUL AND RELAXING ENVIRONMENT
When your body feels relaxed, it reduces all physical tension that may be keeping you up at night. Make sure your bedroom is clean, organized, and noise controlled. Install good lighting and a good enough temperature for you to feel relaxed.
---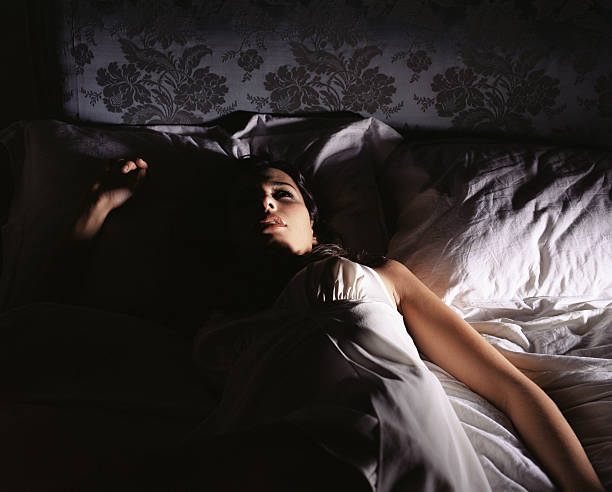 3 . COMFORTABLE BED AND PILLOWS
Laying down in a comfortable bed and on soft pillows can make all the difference. They could add to the necessary comfort your body needs to get a good night's sleep.
It could also help you avoid waking up with back pains or stiff necks in the morning.
4 . REDUCE CAFFEINE INTAKE
Caffeine is something we enjoy drinking to get ourselves energized for the day. However, drinking too much of it can get us trapped in an unhealthy cycle. It keeps us awake longer than we should and reduces our sleeping time. And it affects the quality of our sleep. As much as possible, drink caffeine only when necessary.
---
5 . MEDITATING
Mindful meditation helps clear your mind and promote relaxation. Working on your breathing technique and state of awareness can help reduce anxiety, depression, and other negativity. It calms down your nervous system and allows you to prepare for a good sleep.
---
BOTTOM LINE
Getting a good amount of sleep can provide us with several health benefits, like reducing the risk of heart disease, stroke, diabetes, regulating metabolism and immune system, etc.
Do every possible healthy way you can to follow a healthy sleeping routine to lead quality lives.
---