The way we look is the way we feel. Putting on a sexy one piece, with stilettos and some good makeup is a turn on for the women. Be it sober/gaudy, every girl wants to do makeup when the occasion demands.
With so many brands & makeup options available in the shelf today, we should know some hacks to effectively utilize the product.
SEVEN TRIED & TESTED HACKS:
While purchasing makeup, always check them by applying the testers on the jawline. It is the best place to check the shade between the face & the neck.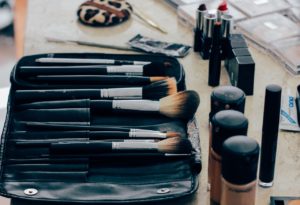 2. When you apply foundation, dab it with fingers. What I have noticed it that people apply foundation like the cream rubbing it all over the fingers.
Dot your foundation on the face & dab it with fingers. Spend wisely on a good sponge or foundation brush to even out your skin.
3. Dust both the eye lashes with white powder (usually baby powder) over the eye lashes. It will make them look dense after coating it with a good mascara.
Always purchase a gel based mascara as they do not dry out and last longer.
4. If you are going out in sun, then apply sunscreen first and then foundation to protect skin from sun rays.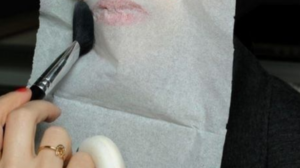 5. Apply lipstick and place a tissue paper across the lips. Then apply some compact powder on the lips to make the lipstick stay longer.
6. Always use a lighter shade of lipstick, as it will give a fair look. Bold lipsticks look great in the night parties.
7. Clean your makeup once you are back home. Dab some cleansing milk on a cotton ball & clean the face with it, followed by washing the face with a good foam face wash using hot water.
Apply some toner on the face & let the skin relax.
Next day, steam your face to remove all the makeup that must have peeped inside the pores. Steam removes all the dirt and dust settled inside the open pores.
Hope these amazing makeup hack will increase the utility of the products you have bringing out the best in you!
Author: Akansha Dalmia
Blogger at www.thewellbeingtalk.com