Having curly hair is very important to women. Often times it has become a talking point or a good conversation piece, and other times it has become the piece of grooming which seems to take a lot of work. Many times we love our curly hair…and sometimes moving from straight to curly can be our little project. Other times it is how to maintain our curly hair…
We know just as much as you do that there is a ton of information out there which helps us along on our curly hair goal. Of course it is up to each of us to determine how far "in" we want to go…this now becomes a matter of our individual taste.
Guess what we found out though, curly hair – actually look good in photos.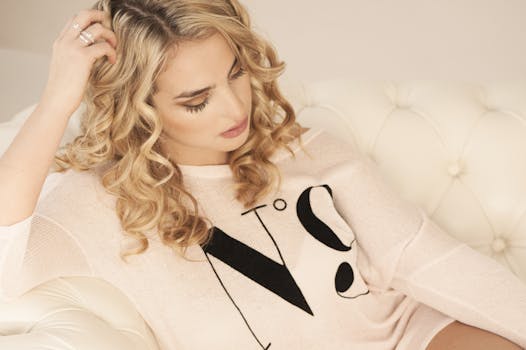 We have some tips and some advanced techniques that will help you in having more curly hair.
*Editor's note: this is a very broad spectrum when we consider hair…and therefore will not apply to every single individual*
Tips
Be sure to get a "good" styler… Do your research on the qualities of a good styler, maybe get some reviews of friends and family as well… 
The slower the glide the tighter the curl will be. This is one of the best tips that you should understand before curling your hair…
With a good styler, you should only have to repeat the glide on the one train once or twice.Try as much as you can to ensure you have the best styler, that can do the work only once.
In fact, you don't want to continually repeat the process on a single strand as you can damage your hair due to excessive heat. If you don't get the process exactly right you are best to let that strand of hair cool down for a couple of minutes before repeating the process again. 
Again – practice, it will take you 2 to 3 goes before your curls actually start to look good… Oh Well!!! Its just more time in front of the mirror… 🙂
Advance Your Technique – Reverse the action…
If you are after a more natural look for your curls, it is important when rotating the styler that you reverse the curl action.So rather than twisting clockwise, twist it anti-clockwise. By mixing it up you will be achieving that natural look in no time. 
If you are after a more modern look for curls, one of the options is to start the curl halfway down the strand of hair, rather than curling the whole strand.
Keeping the curl intact – an easy way to keep those lovely looking curls in place for longer is to place a small amount of hair wax through each section of curls. Do this, by placing a small amount of wax on the end of your fingers and lightly gliding your fingers through the curl/
Be sure and try NOT to over-handle the curl as you go…
Be minded – that now you have curled hair, here are just two things which you need to note… Curled hair as well as naturally curly hair – will be dryer than straight or straightened hair. It is important to keep make sure to keep your hair well moisturized. Additionally, spritzing may help particularly if you are in warmer climatic conditions. Failing to do this will mean that your hair is highly prone to damage.
You can be sure to help de-tangle your hair with your fingers or a wide-toothed comb. There is enough spacing with these methods which mean that you do not cause split ends nor additional frizz. Do not use those fancy brushes!!! 
Be sure to tell us your story as well… or join us here