"The Eyes Have The Power" – some magical power even…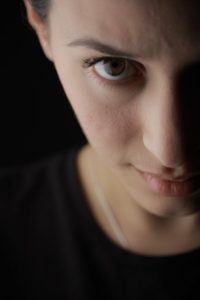 Women eyes are the first thing a man sees when he looks at her. Yes! Its true…yup! Many claims are out there that men only check out our breasts & booty, but more and more research indicate that they actually get attracted to our eyes FIRST. The thing is that it happens so quickly sometimes that even we miss it sometimes.
The way women can give just one message through their eyes and looks is incredible. Men very often get attracted to a playful pair of eyes. Do you think you have a playful pair?
We all do you know…somehow!
The significant power of connecting through the eyes is admirable. Many times as you know – words do not need to be spoken especially when our eyes can almost say it all.
That is one of the most attractive things that a woman can do.
Beware though that the power to draw a guy closer using only a beautiful pair of eyes isn't something every woman can do.  This is now coupled with what the intent is that is set within the pupils. Take for example, women who may have a playful personality and quick witted mind, can use along with individual facial expression a dance with their eyes every now and then.
Think about it… Our eyes get really sexy wrinkles when laughing. Charm starts here and the right guy cannot neglect that laughter and that happy pair of eyes.
A lovely pair of peepers is the first thing about a woman to draw a man's attention, research claims – contrary to popular belief that his attention is likely to be fixed somewhat further down… Men are attracted to women's eyes before their cleavage…
Research says that men are often attracted to different colors of eyes…Darn research – Who needs it though? We know some of this already – True?
Some of the guys I've asked, not in a scientific experiment though, get crazy for the Green color in eyes… Yup I said Green… not the Blue, but Green. Green seems to be one of the most attractive color for eyes nowadays. I am sure you are just about to look into your mirror or check out your contact lenses to see what can happen…
Then there is the Light blue and Hazel colors. These three colors are most wanted among men for their lady partner's eye color in this era. There are other eye colors like Gray, Honey, Dark blue, Brown etc… Each of these eye colors contain an state of attractiveness for guys. Remember as well that not all guys will pick up the cue…tsk tsk!!!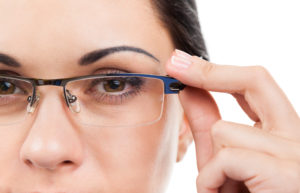 When a man locks in on their desired eye color of a woman, she already knows that she has the attention for the next step. Whatever that is… So, your eye color do have a major effect on those first looks.
The eyes have a certain way of explaining the mind. Desires burn out through the sparkles of a woman's eyes. Women often use eyes instead of words or physical movements to tell men what's on her mind. A man with a that intelligent and at times playful mind can understand that desire.
We woman say a lot of things without saying a word at all…
Is it possible, as you know with the right facial expression and our eyes dance, and glancing – Anything is possible! Next time while we are having that drink with our girls in our hangout spot and glancing the guy across the room, try it out and see… Working this to our advantage is also greatly enhanced by the eyeliner which we use…with the right contour and color…who knows!!!
Our note is that you must be sure not to lead anyone on inadvertently…