The MEDITERRANEAN diet is one of the most famous diets in the world due to its effectiveness. Many believe that this nutritional system is better than the Keto diet because it is more complete in its content. The Mediterranean diet is based on the consumption of natural products such as milk, cheese,olives, cereals, fish, nuts, vinegar, olive oil, among others.
This diet avoids industrialized products such as prefabricated meals and frozen foods. Many people believe that the MEDITERRANEAN diet is much more than a way of eating, it is a lifestyle. This diet promotes a healthy nutrition, without reducing calories.
---
Lasting benefits
The MEDITERRANEAN diet can be followed without fear because it has the support of the best doctors. David Katz, director of the Yale University Research Center, says, "The Mediterranean diet is balanced and easy to follow What Katz says is really true, because this diet is varied, affordable and contains all the nutrients. That keeps people from getting hungry and frustrated.
Here are the lasting benefits of the MEDITERRANEAN diet.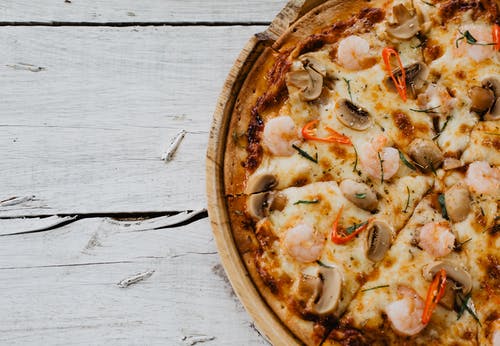 -Prevents overweight and obesity
-Strengthens the heart.
-Balances intestinal transit.
-It has antioxidant effects.
-Prevents the appearance of diabetes.
-It improves the cognitive condition.
This is how you can follow the Mediterranean diet
---
The MEDITERRANEAN diet proposes that you eat fresh and natural foods and avoid industrialized products. You should eat slowly and enjoy your food. This diet emphasizes good hydration through water, natural juices and a glass of wine at dinner. You should also eat vegetables every day and season your food with olive oil.
Eat whole grain foods such as cereals, brown rice, bran bread and flax seeds, rye and oats. As for meat, this diet promotes the consumption of fish primarily. The recommended dairy products are cheese, Greek yogurt and milk.
A safe diet
The MEDITERRANEAN diet originates in the countries bordering the Mediterranean Sea such as Spain, Portugal, Greece, Italy and France. Its popularity has spread all over the planet and it is still being studied to discover more benefits. Dr. Emilio Ross, from the Hospital Clinic of Barcelona (Spain) states: "The Mediterranean diet protects the brain from strokes". Then he presented a study where he explains the reasons for this benefit.
For several years the World Health Organization has qualified the Mediterranean diet as the best in the world because it is healthy and complete. Therefore, anyone can follow this diet under medical supervision, as it is safe and complete in nutrients.
---