---
Pink Shoes + Platform Shoes = Pink Platform Shoes
Shoes are the most important fashion accessories, since they define the outfit you choose to go out. During the last fashion shows, Platform pink shoes set the trend on the runway. The most talented and important fashion designers in the world have imposed the pink platform shoes as the latest trend that all women should wear.
These shoes project femininity, playfulness and also a high level of boldness that makes women look more attractive. Although pink platform shoes may seem difficult to combine with other colors and different clothes, the reality is that this trend is much easier to wear than you think.
---
Colors and Trends
Generally speaking pink goes well with pastel colors in light blue and yellow shades.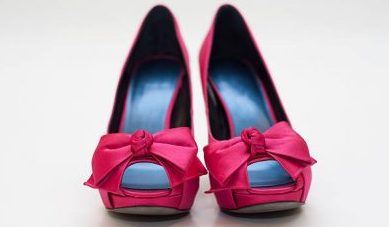 Pink also looks good with earth tones such as camel and brown. Pink goes well with white, because both shades are soft and project a harmonious image.
Pink makes a perfect contrast with black, as pink is a striking shade, while black is the discrete color par excellence. Platform pink shoes will look fantastic with white, black and all shades of gray.
If you are attending a formal event, you will want to wear earth tones.
---
Consider Your Outfits
Your pink shoes can also adapt to any context, and any occasion as well. The key is that you choose garments of certain contrast colors so that your outfit projects an incredible image.
Consider these colour combo – within your personality taste and comfort levels of course:
Green and Pink
Pink and Dark Brown
Pink and Grey
Bright Yellow and Hot Pink
Pink and Black
Pink and Orange
Pink and Purple
---
Your Pink Colour Approach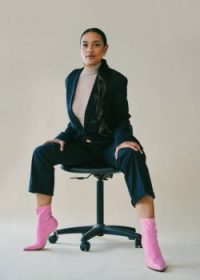 If you are going to the office you can wear a classic gray or black dress and then combine it with your pink platform shoes.
This outfit offers a beautiful chromatic contrast that will impress everyone when they see you.
If you are going out with your friends during a spring or summer evening, you should choose a white dress with a wide skirt and ruffles. Combine this outfit with your pink platform shoes and you will project a sweet, romantic and feminine image.
If you are going out dancing you can combine your platform pink shoes with more daring garments, since night outings lend themselves to more daring fashion combinations. You should choose a black dress with daring details such as slashes or necklines on the chest or back.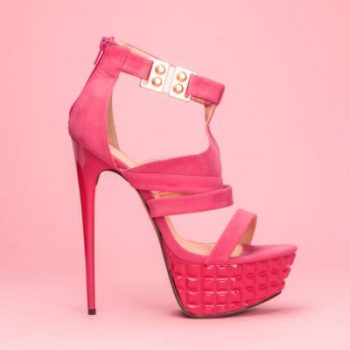 Your pink platform shoes will give fun to your outfit and you will be able to dance all night long, since the platforms are very comfortable when moving.
Platform pink shoes, go great with the clothes you wear every day, whatever the occasion.
A pink denim jacket will look great with your pink platform shoes if you have to go shopping or go for a coffee with your friends. If it's hot, a white mini skirt will look great if you combine it with your pink shoes.
If you want to spend a fun afternoon with your kids, choose a long flowered dress. This outfit looks great with pink platform pink shoes, plus you can move comfortably around the city.
Remember to use discreet makeup, as the pink and the floral print are quite striking.
---
As you can see the platform pink shoes look great with any outfit, the key is to keep your head open to these wonderfully bold trends.